Fullfield. A name that has long been synonymous with high performance at an affordable price. And the latest generation of Fullfield II scopes lives up to the lineís reputation for optical accuracy and rugged dependability.

For example, Fullfield IIís incorporate more forgiving fore/aft, left/right eye positioning and combine lighter weight with shorter length and added strength.

Fullfield II eliminated most of the potential leak paths in the eyepiece/ power ring area and sealed the rest with special quad seals rather than O-rings. We moved the adjustment system to improve mounting options and the European-style adjustable eyepice requires no locking mechanism.

Available in Standard or with Ballistic Plex

Ballistic Plex and Ballistic Mil-Dot are simple ways to improve long range marksmanship. The lower part of the crosshair has ballistic lines that compensate for bullet drop from 100 yards to 500 yards and beyond.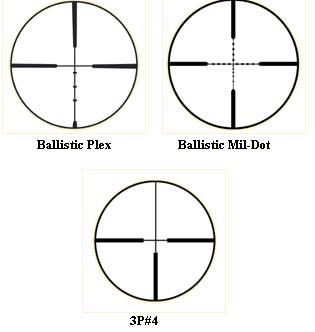 check out our scope faq for help on scope terminology and features